Wish You Could Find More Customers?
Wish You Could Find More Customers?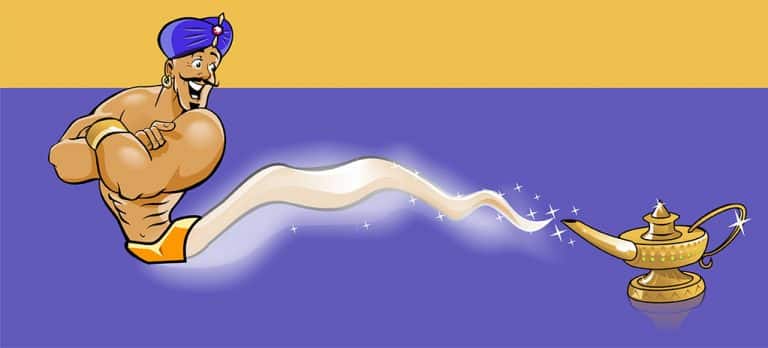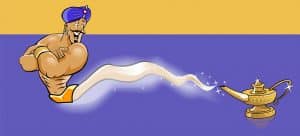 What if you found a magical lamp and a genie popped out and said that he would grant you one wish BUT that wish had to be used for your business?
What would you wish for?
More affordable insurance?
Pay less taxes?
Better employees?
Cut expenses & cost of doing business?
All of these  sound like pretty good wishes but business owners are a simple bunch.
We surveyed some of our business clients and this is what one said he would wish for:
"I wish that I had enough new customers that want to do business with me so that I can afford to be choosey about who I select – I decide if I want to do business with them instead of having to take everyone that calls! "
Ben C., General Agent, Flight Instructor
Do you "Cherry Pick" your customers …or do you have to take whatever customer chooses you?
Are you outranking your competition online and attracting more sales?
Would you like to know more about Google My Business, Website Design, Search Engine Optimization, Social Media, Email Marketing, Pay Per Click, and many other ways to generate new customers but not sure who to ask?
Wish you could utilize database management and customer retention systems in your business to make more money, cut expenses,  and find new opportunities to get more referrals?
If you're like most business owners, you're doing everything you can to bring in more profit.
You've worked very hard for years to grow your business.
Now, uncontrollable factors that you had nothing to do with and can't do much about are affecting the profitability of your business, making it even harder.
We understand.
We have the expertise and tools to help you find more local customers.
If you want to take your business to another level and increase your client/ customer base, take advantage of our team of marketing professionals.
Find the kind of clients who can afford you, deserve you, appreciate you, and give you a lot of referrals.
Contact us today @ (843)-779-9448 before your competition does!